This shop has been compensated by Collective Bias, Inc. and its advertiser. All opinions are mine alone. #PlayWithPlaymobil #CollectiveBias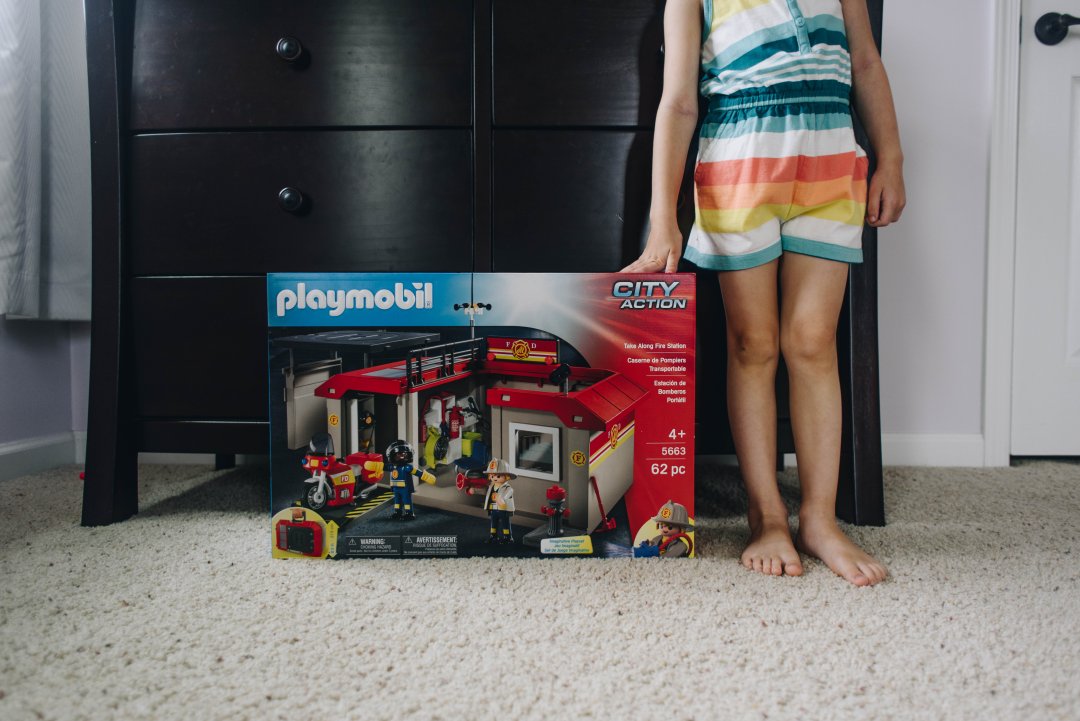 Hover over the tags to get more information about these PLAYMOBIL toys!
Do you as a parent ever get so stinking exited about something that something that should totally be for your kids?  Yeah, that's me today.  I'm so excited to share Emily's new favorite activity with you guys today!  A little back story, Daddy is a police officer and has been for eleven years so we are a family that is all about first responders and teaching our kiddos the importance of safety and what is what, how to use things, and when to use them.  
When we opened everything up, I'm not kidding you that I was blown away!  Like, no joke, blown away at the detail and accuracy of these toys.  I remember back in my day toys were nothing like this!  Every little detail is amazing, even the little dispatch radio and the masks that the firefighters wear and the beds they sleep in!  I love that I'm able to actually teach Emily what things are and try to show her how much work actually goes in to being a firefighter.  And let's talk about the gurney in the ambulance... Oh my gosh.  It's so cute and works just like a real one does!  I stinking love it.  
Today we had a sick patient down the road that our ambulance needed to pick up and take to the fire station to take a nap and get feeling better!  Talk about toddler imagination, right...I love it.  She loves seeing how everyone coordinates together and works towards a goal! 
Check out more about these awesome conversation starting toys for your kiddos here!
This shop has been compensated by Collective Bias, Inc. and its advertiser. All opinions are mine alone. #PlayWithPlaymobil #CollectiveBias